I'm not a makeup fanatic. In fact, now that I work at home, I rarely use makeup on a daily basis. And I don't care about it all that much. I usually put some on, but I don't go to too much effort. A little foundation, some bronzer, blush and mascara and I'm out the door.
But.
I don't like the texture of my face. I had a lot of break outs as a kid and I didn't heed those, "Don't touch your zits" mantras. So…I have marks. And, because it's just who I am, I over analyze those marks. And, as I've gotten older, I've gotten splotchiness – red spots – too. I drink a ton of water, I'm not a teenager, and I simply thought my face would clear up over time. But it didn't. I have a zit next to my mouth as I type this and I'm sick of it.
Then along came a friend who is uber into makeup and she is good at it, so I thought, "I'll ask her some tips." She's given me some good ones, but I still didn't know where to truly start without investing in a Sephora. Her favorite store is Ulta and she mentioned that they would help me. So I ventured to my local store and, sure enough, they do makeup consultations. There's a fee, of course, but I figured it'd be worth it.
Let me say this: it was and it wasn't. The fee is $50 for an hour consultation. My associate, Tobi, was pretty helpful and she answered questions that someone else might not have. She made up my face using Clinique products, but she didn't try and sell me anything. Not once. She cleansed my face first and then started layering the makeup, telling me what each step was and explaining how she was doing it.
The bad part was: I don't think it looked all that different from when I do my own except it did cover up the blemishes and red spots better. You be the judge.
She didn't use enough mascara for me so I added more of my own when I got home. The picture here doesn't truly do it justice either. However, when I went to my exercise class tonight my trainer said, "I like how your eyes look. What did you do different?" SO. She noticed. And Tobi did give me some excellent tips on how to cover that redness, some brow tips, and how to properly apply eye shadow (which I typically avoid).
The makeup did stay on all day until I removed it. The associate at Ulta suggested micellar water to remove my makeup (although she did say my regime of using baby oil to remove my mascara was the best for your lashes). I bought a generic brand of the water at the local CVS and it seemed to work well tonight when taking off the makeup. (By the way – that is easily the most makeup I've ever had on my face. I was astounded at the amount of makeup on that little cotton ball even after several swipes. AND I still used my baby oil for my mascara removal. I'm unconvinced right now that the micellar water is worth it.)
I did end up buying a sample 3-step face cleansing program from Clinique from Ulta. I've used the system before years ago and remembered liking it, but was more cash strapped at the time. So, I'm starting that again and see how it goes. I used it tonight and, I'll admit, my face feels super smooth and lovely. Even after having all that makeup on it. (PS – although it was a lot of makeup, I didn't really feel like it was a lot during the day. It didn't feel goopy or heavy at all.)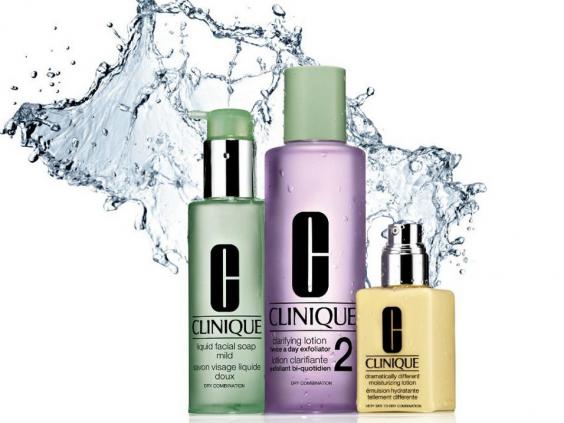 I also bought a few cheaper products at the CVS (e.l.f. products are awesome) to supplement my meager makeup stash. I'm hoping I'll be able to utilize these products and what Tobi taught me to give a smooth finish look to my face – especially for special occasions.
Even though this isn't my normal type of post (don't look for makeup posts in the future), I think it's important to invest sometimes in ourselves. Maybe I won't ever be a makeup guru, but I can still take care of my face and try to put my best face forward. It's all part of striving to find the best me I can find.
DISCLAIMER: I have not been paid by Ulta, CVS, Tobi, Clinique, any kind of micellar water rep, e.l.f. or any other product mentioned here. I'd be happy to be paid by these folks…free products are nice, too…but this is simply a post with the facts.
Do you use makeup on a daily basis? What's your number one tip?